Main Content
H2 Hidden
WHO REPRESENTS YOU MATTERS
Buying or Selling your home is an important milestone event in your life. Manu's aim is to provide you with the best real estate advice based on an extensive and current analysis of the market. A recognized leader in Bay area real estate, Manu is known for her professionalism, expertise and integrity.
Manu's driving principle has been to exceed expectations and provide you with exceptional results. Valuing her clients' trust and interests above all has earned her a loyalty among her clients.
Clients feel at ease while knowing that they are receiving the highest level of service combined with the strongest marketing from the most Trusted Agent of Silicon Valley Professionals. Be assured when you hire Manu that she will go to extremes to negotiate the best outcome for you.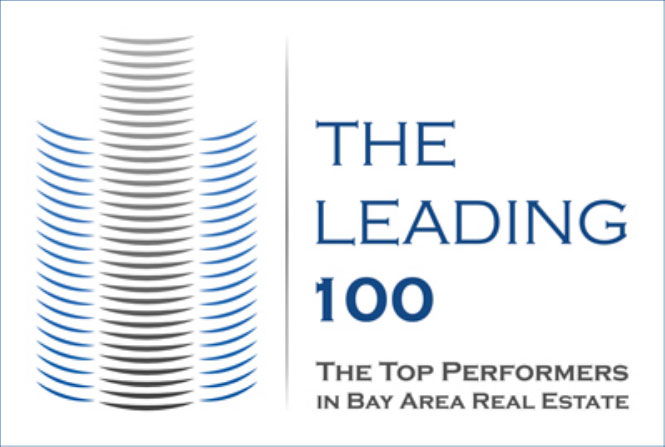 H2 Hidden
Manu was recommended to us by our friend and working with her was the wisest decision in our house hunting process. Her deep understanding of the market, expertise in even the tiny details of the process helped us gain understanding about the current market quickly. She provided right advice and helped in each and every step of home hunting. She negotiated a right price for our house and that helped us not over pay for the house. She not only gave us lender recommendations but also Contractors, Home inspectors and others. She's super fast in her communication, very easy to work with and always available to support you in your decisions. Me and my family 100% recommends Manu Changotra as the Realtor to go with if you want the results fast! - Sanjeev B.
Sanjeev B.
We always heard Manu on the radio and never thought she is actually approachable for common people, like us. Then a friend referred her and we decided to give it a shot. Goodness gracious, we made the right choice! She is highly professional, very organized, patient, always available and supportive. She knows her job really well and no exaggeration, she is pretty awesome at it. We have heard horror stories about dealing with an agent during the house buying process. This was our first time and we had the best ever experience with Manu. Never felt pushed or hurried. She always listened to us patiently and dealt with our anxiety with a highly professional attitude. She helped us find our dream home at a great price. We can't recommend her highly enough. - Sukanya B.
Sukanya B.
Manu is great to work with, professional, and quick. Everything we needed was serviced in great turnaround time. She was available to us whenever we needed her. Our experience with her is as a buyers agent. We were in the market looking for our first house when we came across Manu's name on the Radio. After looking at several reviews, we decided to talk to her and give it a try. Manu clearly communicated that she can adopt different working styles depending on what works best for us. We communicated our expectations and that was followed throughout -- a professional indeed. The best qualities that my wife and I loved was that she is extremely quick. If we liked a house and we told her. She was always available for a chat with disclosures. She is also quite thorough when it comes to reading the disclosures and bringing our attention to the areas of interest. She worked around our schedules and was very accommodating to our schedule needs, our indecision on properties, our vaastu needs and in general everything. We appreciate her efforts completely and recommend her to anyone who wants to get into the real estate market in the Bay Area. - Poovaiah P.
Poovaiah P.
We got to know Manu through her advertisement at 92.3 FM. We decided to go for the consultation. On our first meeting she impressed us with her Knowledge, Enthusiasm and clear and open communication. Right there, we knew she is the one. Manu was extremely helpful during the entire process of our first home purchasing. She is familiar with the market, very responsive and always there for helping and giving constructive and honest suggestions. Her excellent advice, compassion and straight forward and friendly attitude made the process go as smoothly and stress- free for us as possible. We really enjoyed searching for houses with her. She accompanied us to each and every houses we liked, she never pushed us to put an offer, always provided us expert advice which were spot on. She was very patient in explaining each and every step as many times as I required being a first time home buyer. She arranged the closing for our house in just 25 days, which was outstanding. What we got to know during this whole process is that she is passionate, focused, understanding and hard working. We already have recommended her to many of our friends and would definitely recommend her amazing and exceptional service to anyone. You will be in great hands. She is truly a ROCK STAR!
Pranay V
We had a quick introductory chat with Manu at a cultural event. She came across as an honest and a real person with no hang ups or B.S. We right away felt a connection with her and when we thought of listing our townhouse for sale - she was the first one that came to our mind. Manu was very methodical with her staging and listing process and we were up on the market within a week. The quality of staging was amazing and helped highlight the best of our house. She kept us in the loop proactively about the responses to the Open House, and potential buyers and advised us on cautious assessment of the offers to our benefit. We received a strong offer that we accepted within 2 to 3 weeks of listing the house. We are extremely happy with the entire selling experience with Manu. We highly appreciate her transparency and commitment to the sellers!!
Madhuri C San Jose
We started our home search 2 months back and got introduced to Manu in one of the open houses. Manu was great in understanding our needs and she immediately set us up with alerts through her own website as well. The time that we were searching for house was probably the most competitive (around 15-25% overbidding). We still can't believe we got a house in this highly competitive market. It was mainly because of Manu's super responsive trait. When we saw this potential house (ONLINE), we previewed the house in 30 mins (even before coming to market). Placed the offer in couple of hours and we got our offer accepted the same day !!!. Thats amazing. That was our first bid (ever). We also got very strict requirements on closing the loan(15 day) and it was only possible through Manu's guidance. She was even a great catalyst in communicating with the lender and made sure they are not slipping. I highly recommend Manu !
Sagar K
Manu Changotra sold my home for me. Manu was brilliant in every aspect of the deal, from helping us set the right price through thorough market research, to setting up the most fabulous open house I've ever been to. This helped us sell the house after just one open house. The perfect balance between firm professional advice and friendly warmth will force you to trust her implicitly. I will hire in an instant if I need an agent again. Thanks a ton !
Surojit and Sanchayita
Having relocated to the bay area from overseas, we had no idea where we wanted to live nor did we know what kind of property our budget would allow. Manu worked tirelessly to show us a huge number of houses in a wide range of neighborhoods which allowed us to get a feel of where we might like to live. With the market currently experiencing fierce competition among buyers, we found ourselves frequently outbid. Despite this Manu remained positive, professional and committed in finding us the right house. We never felt pressured to bid for a house that wasn't quite right for us and when we did find the one for us, she did everything possible to make it happen. We have no hesitation in recommending Manu.
Adrian Jacobs and Karamjit
I contacted Manu Changotra to see if she would be willing to show my wife and I a house a bit outside of her normal area (in the Santa Cruz Mountains). She was happy to show us the place even though I impressed upon her that I thought it was very unlikely we would actually move, as my wife and kids were completely against the idea. We ended up going to the house multiple times as my family warmed up to the idea of moving. Throughout the whole process, with arranging for a variety of inspections and obtaining information from the sellers, she was extremely helpful and always easy to reach. After purchasing that home, next we needed to sell our home in Cupertino. Again she stepped up and did a wonderful job, through the staging, advertising, open houses, and the negotiations. She was always ready with advice when we needed it and listened when we held strong opinions about other matters. I really enjoyed the special neighborhood open house with refreshments she held on a Friday evening before the regular open house. Our home was on the market less than two weeks, and she got us a good price. Overall, through both transactions, she was very professional, easy to work with, and quick to respond to all of our questions. Hopefully I won't be needing her services again anytime soon, but I definitely would recommend her to any of my friends who are in the market.
Mark V Los Gatos
Manu was our agent for both selling our current home in San Jose and buying our new home in Cupertino. We sought her out to help us with searching for property that has great school near by. We appreciated her no pressure style, and especially her insight on properties in Cupertino which have helped us greatly in decision making. She's very knowledgable of the area and gives great tips on location and things to look for and anything that might affect resale value. She's also very aware of the fair market price and really good in negotiations. We gave one offer before settling in our current home that we are selling and her predictions about the house we gave the offer on was perfect. Also looking back at some of the other houses we checked out and her price predictions, she pretty much predicted the prices of each of them correctly. She's always on time and very responsive to emails and phone calls. We are very pleased and looking forward to be working with Manu for any future transactions. We would highly recommend Manu for all real estate needs.
Prakash A
H2 Hidden
Be the first to know of latest market trends and opportunities that affects you the most.
H2 Hidden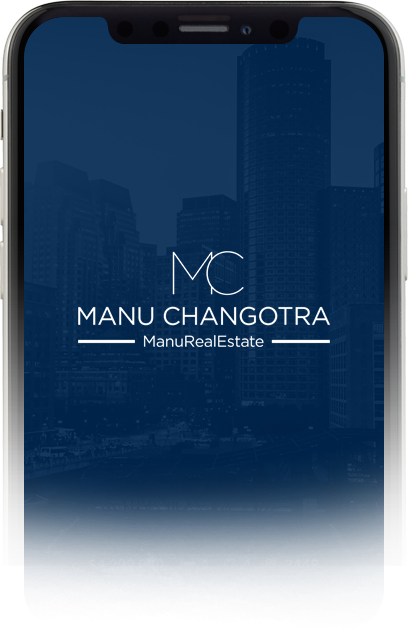 STAY AHEAD OF THE MARKET
24/7,
DOWNLOAD MY APP
The Manurealestate mobile app provides the most thorough home search functionality directly from the MLS without compromising your privacy. Smart notifications will always keep you ahead of the market. You can access Manu's exclusive resources delivered straight to your mobile.
H2 Hidden
A neighbor you can count on. Besides sponsoring various local events ,Manu contributes time and expertise to a variety of community events. Not only she likes meeting her neighbours , she is often inspired by them.
H2 Hidden
A neighbor you can count on. Besides sponsoring various local events ,Manu contributes time and expertise to a variety of community events. Not only she likes meeting her neighbours , she is often inspired by them.